This month you can save 30% on selected Casio digital pianos, exclusively for piano teachers. Register your interest online to find out more information: http://partners.casio.co.uk/pianoteacher/Register.aspx
We are hosting a Casio & EPTA Workshop for Piano Teachers this September at The Warehouse in Waterloo.
Join us for an exciting day of workshops, presentations and discussion with fellow piano teachers.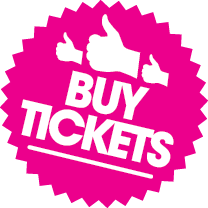 Workshops:
Yohondo: A presentation on the use of technology in piano lessons. Yohondo for iPad is the fun, bite size way to learn your piano pieces. For the classics and for the ABRSM piano exams.
Casio: Product Demonstration of the latest digital pianos. Teachers may acquire an instrument on a free loan for evaluation purposes. Sign up on the day with Casio.
All That Jazz: Composer Heather Hammond presents "ALL THAT JAZZ: Contemporary Repertoire for Young Pianists". A session on everything you need to get your students (from early stages to around grade 5) jazzin', swinging, rocking & generally having lots of musical fun!
The workshop will include playing Boogie & Blues, Jazz, Pop, Ballads, Reggae & Latin American styles. We'll also look at technical aspects, such as chords, composing & improvising using Blues Scales & Modes. Some ideas for using the features available on electronic keyboards in lessons will also be discussed.
British Association of Performing Arts Medicine (BAPAM): Drusilla Redman presents a Posture Clinic with guidance on how to check your students' posture. Drusilla will also address the issue of Performance Anxiety and Tension.
CLIC Sargent: Helen Lye will be talking about Practice-a-thon, CLIC Sargent's UK-wide fundraising campaign for young musicians. CLIC Sargent encourages schools, youth clubs and groups across the UK to hold their own event and raise money for young cancer patients. Students are sponsored to practice their musical instrument, arrange a concert or organise a music marathon!
SoleMate Piano Footstool: Naomi O'Brien will be demoing her great new product and these will be on sale at a discounted rate for attendees on the day. SoleMate is a revolutionary footstool that helps children achieve the correct posture when playing the piano.
Please note lunch is not included but there are several nearby establishments or you may bring your own lunch. Tea and coffee is provided.