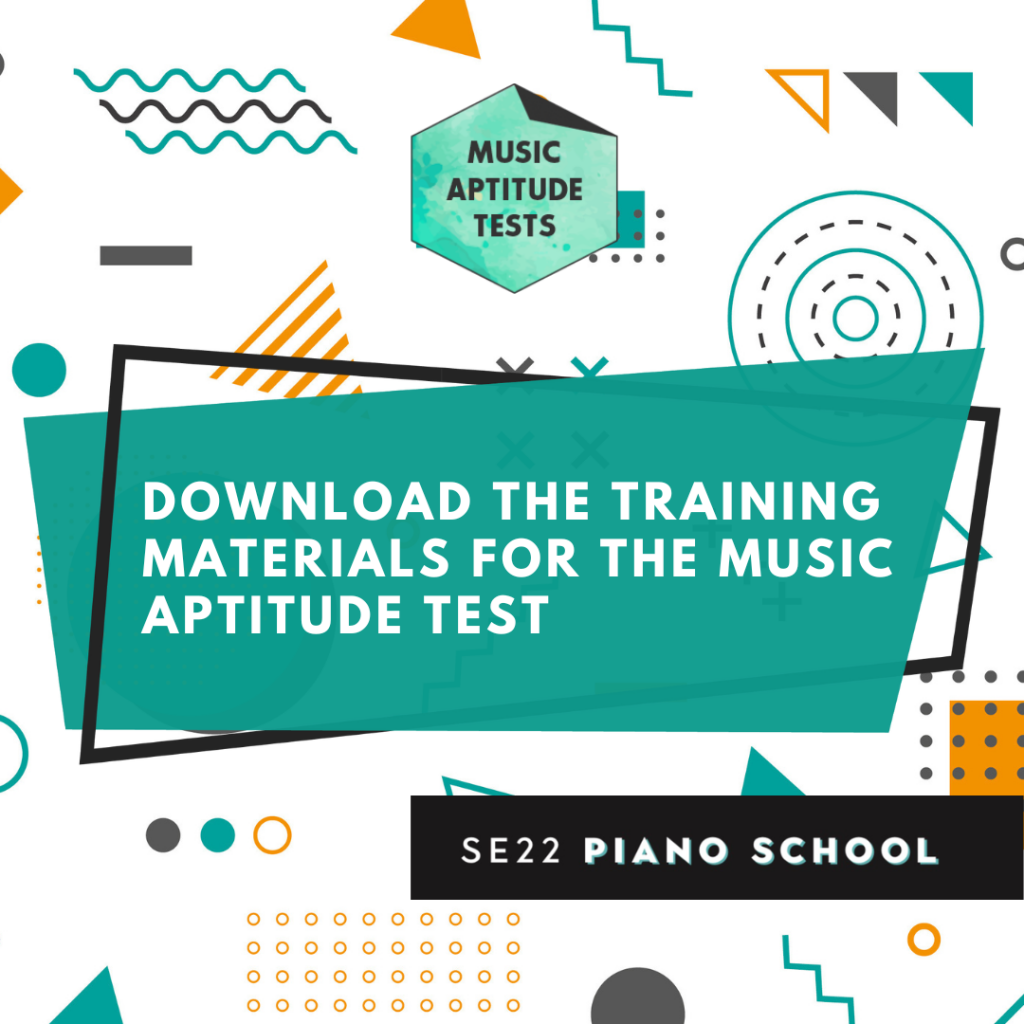 What is the Music Aptitude Test?
Also known at the MAT, the Music Aptitude Test is used by state secondary schools in the UK to select a percentage of their intake on a full or half Music Scholarship system. The tests are quite unusual in that some schools use tests with electronically generated beeps, graphic scores and other unfamiliar topics to students that are already learning a musical instrument. We have designed materials that will give you a flavour of the kinds of tests you will hear on the day. These training materials can be used with your teacher to help you prepare for entry to any UK secondary school. We do not sell the exact same test you will hear on the day, of course.
We have been using these test materials successfully with our students for nearly a decade and regularly have success stories of entry to local schools such as Kingsdale, Haberdashers and Prendergast. We also receive feedback each year of successful entry to Ashmole Academy, Coopers Coborn, Dame Alice Owen and many other UK schools.
We offer 1-to-1 Music Aptitude Test & Music Scholarship Training SE22 Piano School in East Dulwich. [Book Now]
Our Music Aptitude Test training exercises are available to download as MP3s via Paypal. We will also send you the answers and the blank test sheet as PDF documents.
The answer and blank tests PDFs documents are also available for free download in the 'Answers' section of the site.
How it works
Upon receipt of payment by Paypal, you will be emailed a link to download the MP3 files.
1-to-1 Lessons on Zoom: