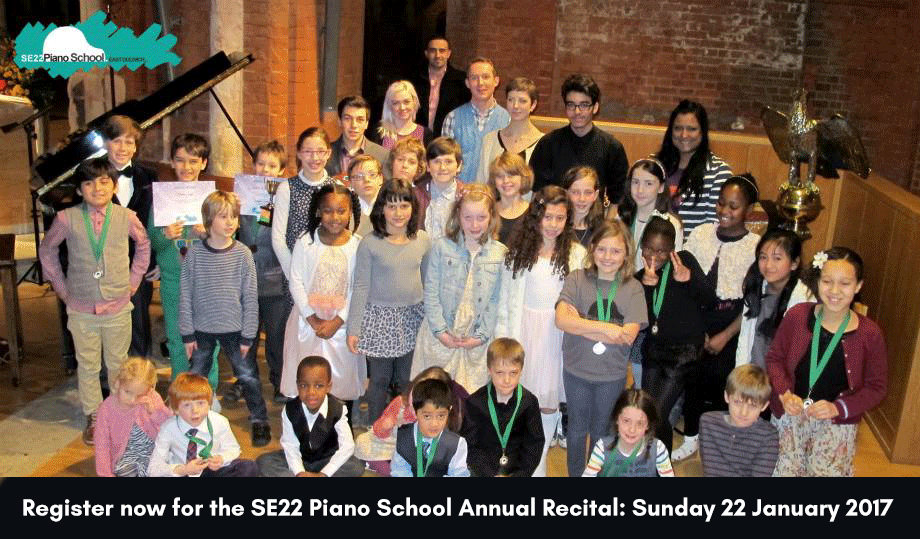 Our annual Student Informal Piano Recital will be held on Sunday 22 January at the 1901 Arts Club in Waterloo. Register by the 1st of December to secure your space.
The event is open to all students including beginner pianists so do come along and perform, even if you have only had a few lessons. You can play any piece that you like including solos or a duet.
The 1901 Arts Club is a Victorian salon that has a beautiful Steinway grand piano. The venue is in Waterloo. The 176 bus stops nearby or you can take the Overground from Denmark Hill or Peckham Rye and switch to the Jubilee line to Waterloo.
Due to the venue size, we will hold two events of one hour duration at 10.45 and 11.45. We will confirm the time of your recital one all students have registered. Please sign up by the 1st of December 2016. Tickets are only available online. Siblings welcome to attend.
Nb: We do not refund tickets for any reason.