I spent a thoroughly enjoyable day at the Fazioli Pianoforti Factory in the company of piano teachers and technicians. We were shown around by Paolo Fazioli, the man behind these wonderful pianos. We saw the entire process of creating a piano from start to finish. The factory houses a concert hall and Australian pianist John Granger Fisher played a programme of music by Liszt, Scarlatti, Brahms and Chopin.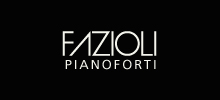 Fazioli Pianos has been producing grand and concert grand pianos since 1981, when the company was established by the engineer and pianist Paolo Fazioli. His love for music, scientific expertise, skill as an artisan and his passion for research combined with rigorous material selection make every Fazioli piano a masterpiece that combines unique functional, aesthetic and sound characteristics.  The factory is situated in Sacile, in the province of Pordenone, 60 km north east of Venice, in an area that boasts a time honoured and prestigious tradition in the art of wood working.
In 2001, production moved to a new 5,000 square metre complex that was specially designed to cater for the specific requirements of piano construction. It was built to meet the most modern criteria for practicality, luminosity and climate control.