Looking for some  motivation for your child on their musical journey? Join us for a free event with saxophonist and author Nathan Holder in Dulwich Village on 27 September at 2.10pm.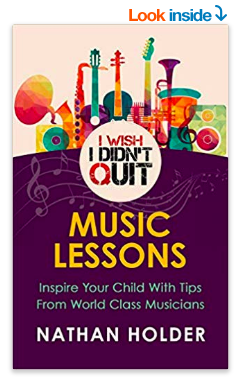 Your child starts playing an instrument. Then they grow frustrated, impatient and bored. Then they quit and years later wish they didn't. Why does this happen to so many people? Bad teaching? Boring music? Is playing the clarinet not cool enough? How can you stop this from happening? What can you do to help?

Nate will perform on the saxophone and also discuss his new book I Wish I Didn't Quit: Music Lessons. This book gives you the tools and ideas to help your child succeed along their musical journey.
He has gathered tips from world class musicians to help you to understand how you can give your children an amazing set of lifelong skills, confidence and experiences.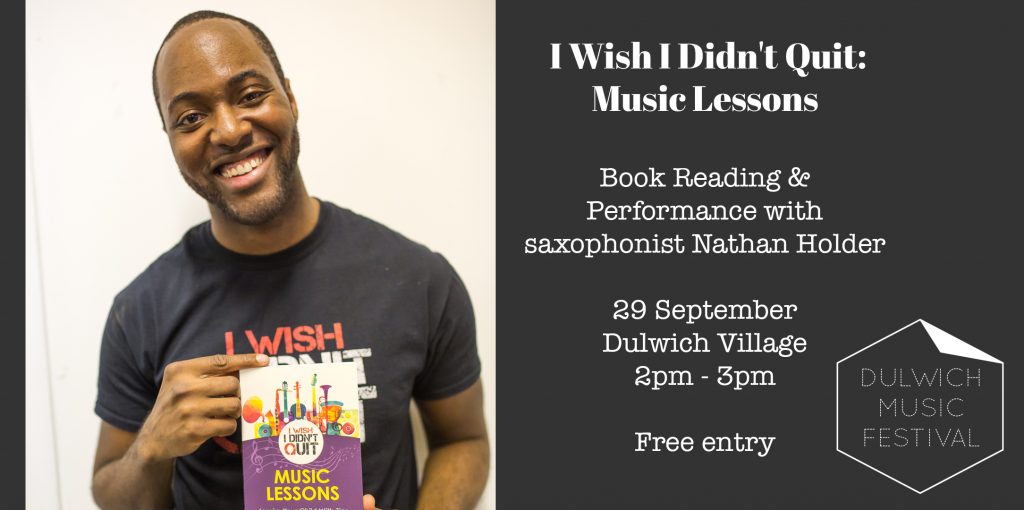 There will also be short performances from musicians of all ages at this event and a giveaway of the book selected from the list of attendees pre-registered for this free event.
All ages welcome. Free entry. Event organised by the Dulwich Music Festival. We are running a music competition on the same day and adjudicated by Nate. Enter Competition.