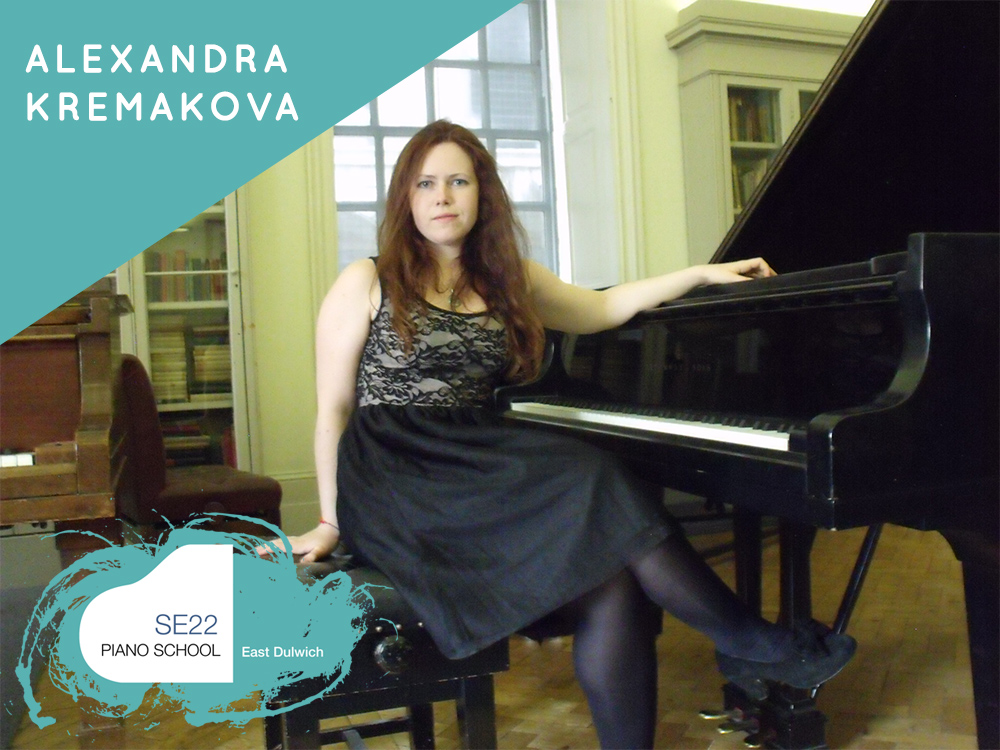 Alexandra Kremakova M.Mus
Associate Piano Teacher (Home Visits)
Alexandra joins the SE22 Piano School team in January 2016. Please email to enquire about availability.
In 2013 she completed a Masters Degree in Piano Performance inTrinity Laban Conservatoire of Music and Dance and in 2014 a Postgraduate Artist Diploma at the same conservatoire.
Previously she studied for Bachelor in Music in the National Music Academy in Sofia Bulgaria and completed a specialisation in Harpsichord in 2012.
Alexandra started playing the piano at the age of 5. During her music studies she has received numerous awards in competitions in Bulgaria and the UK including the Trinity Laban Soloist Competition and the Trinity Laban 'Alfred Kitchin' competition for performance of works of Frederyk Chopin.
She is an active solo performer on harpsichord and piano and also works as a church organist. Alexandra discovered her passion for teaching in 2008 and has experience with students of different ages, ranging from beginner to diploma level.