Maybe proof that the musician maketh the music, not the instrument…
As the Ashmolean Museum in Oxford opens its Stradivarius exhibition, the Telegraph arranged for a young musician to play the fabled Serdet – an original Stradivarius from 1666, her own 18th century instrument and a £39.99 violin available from Tesco and Argos.
But are you able to choose which is the more illustrious, based purely on the sound each instrument produces?
With the help of Oxford University music graduate Cecilia Stinton, The Telegraph put this idea to the test, and to complicate the challenge further we've included the cheapest brand of new violin currently available in the UK, costing under £40 and available from high street retailers like Tesco and Argos.
Take the test here:
Do you have the ear to pick out the world's most famous make of violins?
I'm glad to say I got it right!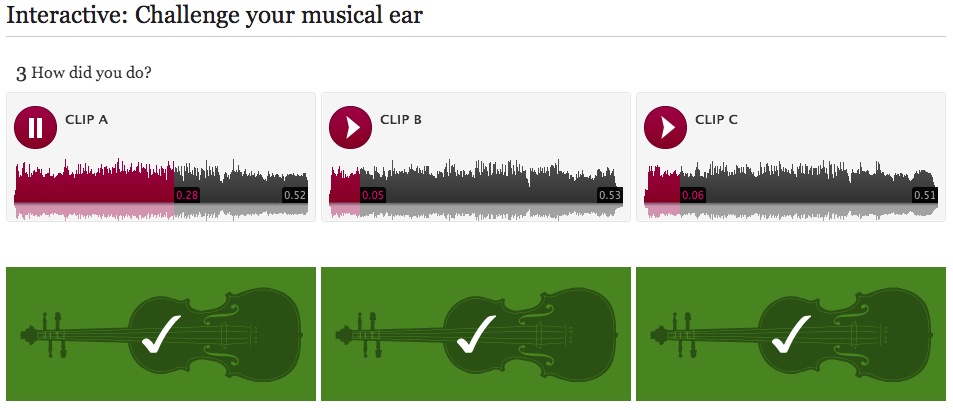 ---
This summer, the Ashmolean will open a special exhibition celebrating the life and work of Antonio Stradivari. For the first time ever in the UK, the Ashmolean will bring together 21 of Stradivari's most important, well-preserved instruments to showcase the brilliance of his craft, including 11 works from his Golden Period.