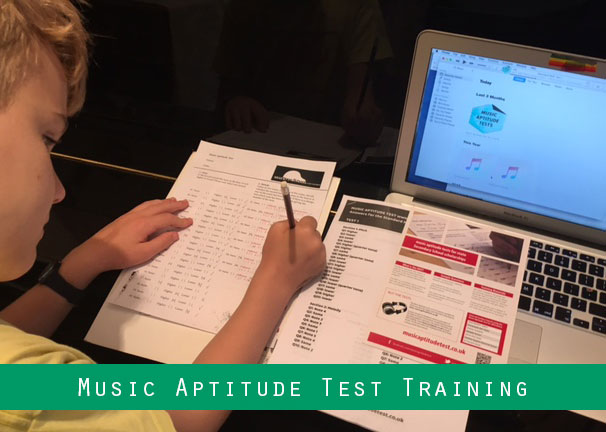 Helping your child prepare for the Music Aptitude Tests that are used for state secondary school entry.
We are offering monthly Music Aptitude Test group lessons on the last Wednesday of each month at our piano studio in East Dulwich (term time only).
One specimen test will be completed each week and marked by the teacher. Then the group will focus on one area of the test each lesson to improve skills and familiarity with the Music Aptitude Tests. One MP3 training test will be emailed to all participants after each session.
The sessions are held on the last Wednesday of each month at our studio in East Dulwich and last for 1 hour from 7pm – 8pm. Online booking only:

http://hoop.co.uk/dulwich-music-festival/8z0cZg-music-aptitude-test-training/