Join the team from Eos Dance School for a Christmas Charity Party at the East Dulwich Community Centre on Saturday 30th November at midday.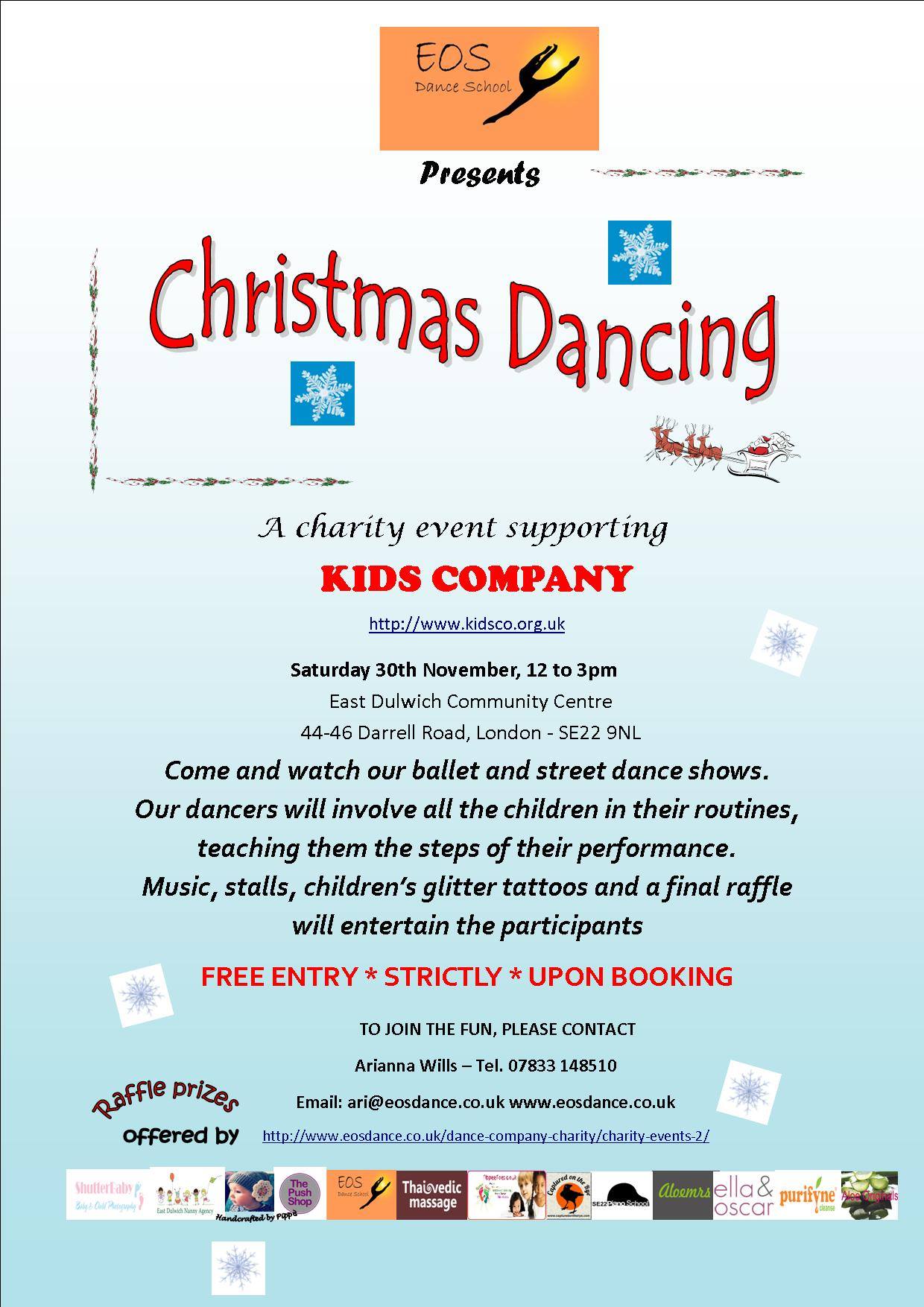 Open to all local families, not just students at EOS Dance. Come along and raise money for Kids Company on Saturday 30th November from 12 to 3pm.
There will be ballet and street dance shows involving all the kids in the audience. In addition to this will be lots of stalls, children's glitter tattoos and a raffle with prizes donated by lots of local businesses (including the SE22 Piano School).
Free entry but please do book by email: ari@eosdance.co.uk