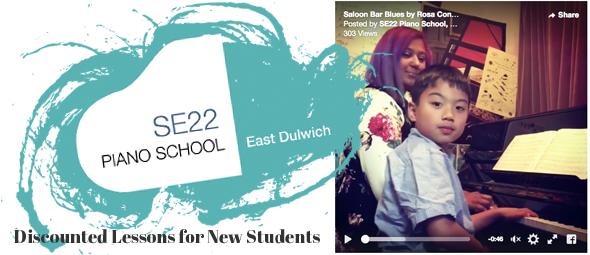 We have just launched our Online Booking System for piano lessons and there is 10% off all bookings made this week using the code NEWSTUDENT at the check out. Available times for lessons at our Pellatt Road studio in East Dulwich:
Wednesday with Claire @ 15.50; 16.20
Thursday with Julia @ 15.45
Saturday with Julia @ 14:00
Consultation lessons are charged at the discounted rate of £20. The usual lesson fee for 30 minutes is £30. If you book this week, there is an additional 10% off lesson fees for the first half-term!