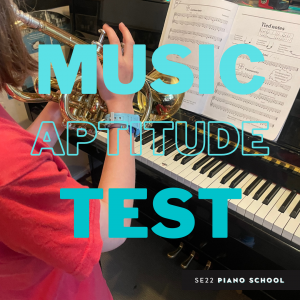 Whilst browsing the Admissions Criteria for several popular UK state secondary schools each year, I see time after time the statement that children do not need any prior musical experience to sit the Music Scholarship entrance test.
Here is the criteria that one school uses for their Music Aptitude Test which presumes that you have passed the Round 1 Multiple Choice listening test.
The highest scoring students will be invited to come into school for Round 2 assessment. They will be given a series of aural tests during which time they will be required to clap or play back various rhythms and pitches using classroom instruments. They will also listen to some recordings and identify the instruments being used. This will take approximately 20 minutes.
This sounds very much like a test that would require some prior musical preparation in order to succeed with a bias for students that already understand pitch-based instruments.
Many parents are booking 1-to-1 lessons for students with little to no experience of any instrument and whilst certain schools do not ask you to perform at Round 2, the vast majority will expect you to play two pieces for the audition.
If you have time to prepare then we do recommend booking one or two sessions in Year 4 or 5 so that you know what to expect from the test. Then keep working towards these goals with your teacher in your music lessons. By the end of Year 5 you will be in a good position to sit the test and hopefully at a level on your instrument that will enable you to succeed at Round 2.
For assistance with any aspect of the Music Aptitude Test please book a 1-to-1 lesson where we will answer all of your questions: