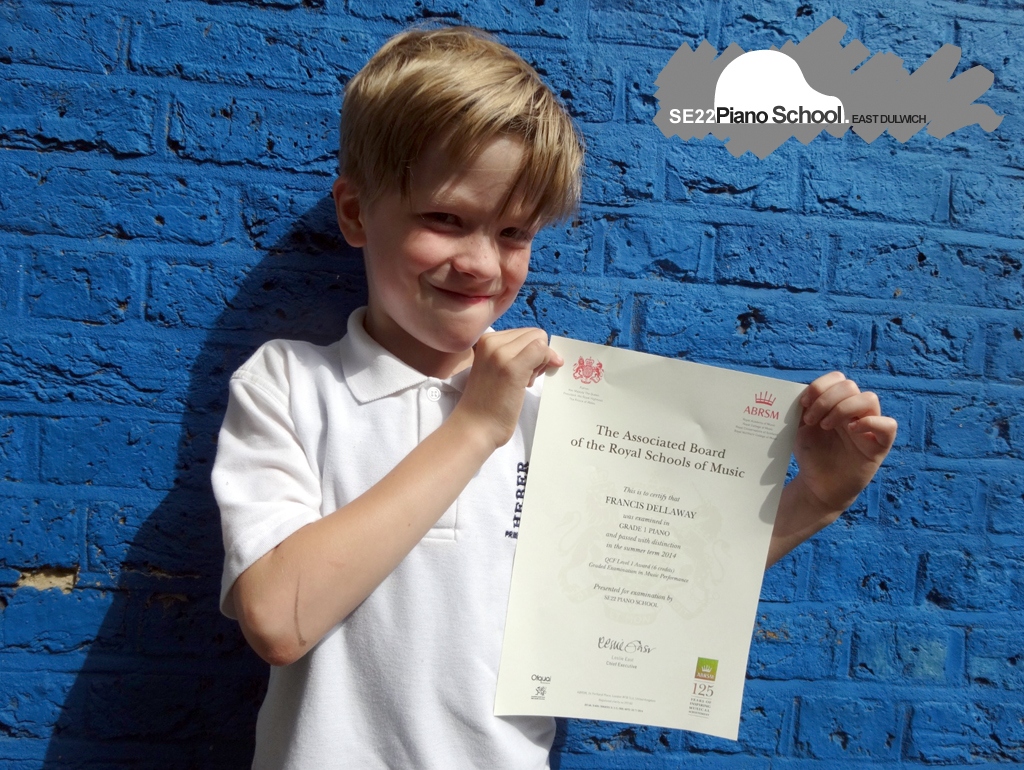 Here are a few tips to help you on your way to exam success this term.
1) Wear gloves to keep your hands warm. If there is no warm-up room, ask your parent/guardian to test you on your key signatures for scales. Then look at your pieces and imagine you are playing them and hearing the tune in your head. Mimic playing on a desk in the room, or even your lap and press the notes as you would on a piano. Concert pianists rarely have the luxury of a warm-up piano as they will be spending most of their time travelling around to venues and stuck in a hotel room. They have to use the same methods to warm-up when there is no piano available.
2) Greet the examiner and look them in the eyes when you say hello to them. You will be amazed how many candidates shuffle into the room and stare at their feet. Making eye contact and saying hello makes all the difference and helps you feel confident.
3) The biggest tip for sight-reading is that you must always keep going. Never stop and never go back to correct a wrong note. Make sure you use your 30 seconds to check the key and time signature, and practise playing the first and last bar. If you do anything correctly, make sure you begin and end precisely.
4) Sing loudly – even if you hate singing! Don't mumble or turn away from the examiner. A clear sound like "la" is better than humming. Also clap loudly and confidently when/if required.
5) Say thank you and goodbye on your way out.
6) Dress smartly – school uniform is fine. Don't keep your coat on for the exam, ditto hoods and hats! Tie long hair back so your face is not obscured during the exam.
7) Take a big, deep breath before you go into the exam room. Enter the room with a big smile on your face.
Above all, remember the examiner wants you to pass. 
Wishing you the very best of luck for your exam!