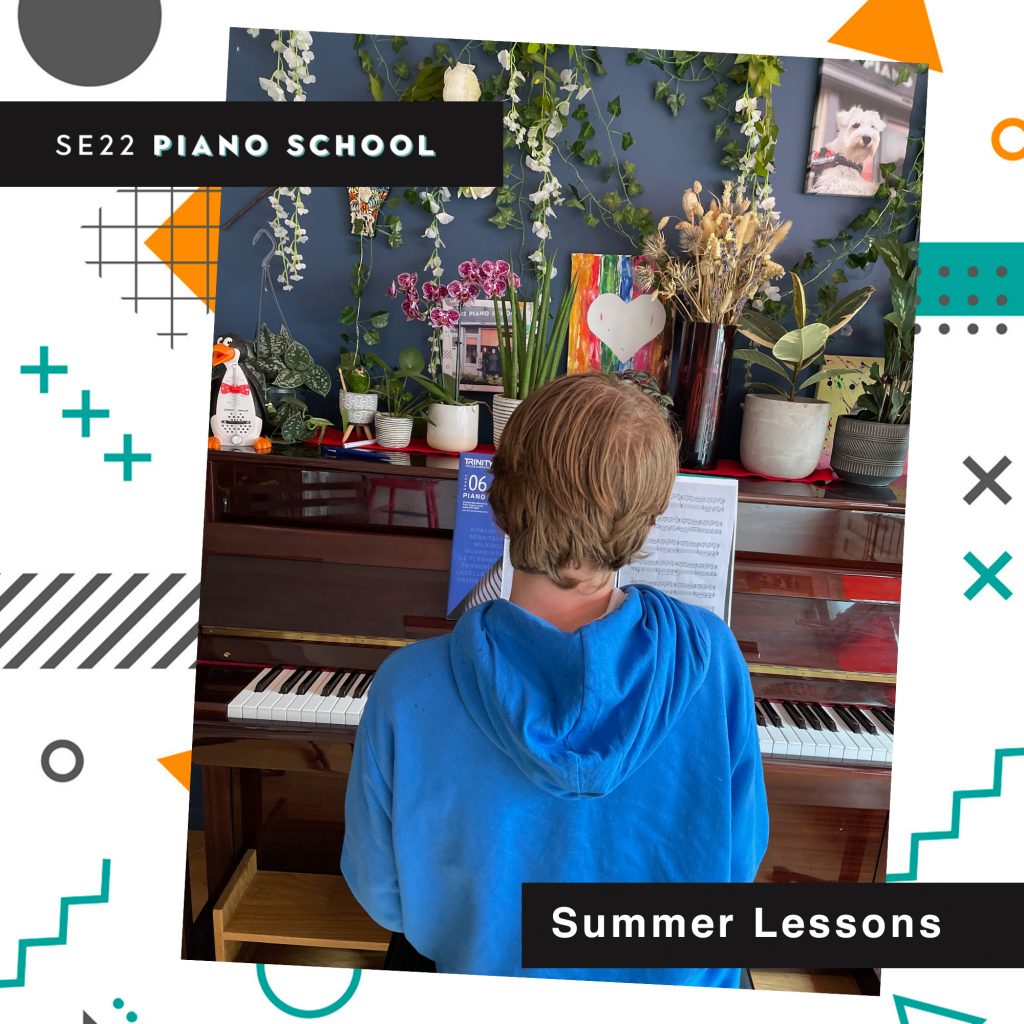 Summer Lessons are available on Zoom with Mirna or Alex at various times throughout Summer. Mirna teaches piano, guitar, music theory and singing. Alex teaches piano and music theory. See info below on how to book these lessons.
——
Lessons in-person are available with Lorraine at Pellatt Road as follows:
Please note that this list is subject to change on a daily basis so your chosen time may not always be available. I will endeavour to keep the list updated once bookings are confirmed by invoice and payment.
Weds 28 July (11am to 1pm)
Tues 3 August (11.30am to 1pm)
Weds 18 August (11am, 1pm)
Tuesday 24 August (11am to 1pm)
Tuesday 31 August (11am midday)
Bookings (updated 11.30am 30 June):
Scarlett 
18 August 12 – 1 (1 hour)
31 August 11 – 12 (1 hour)
£160 (& Mirna's Lessons)
Ava
3 August 11am (30 mins)
18 August 11.30am (30 mins)
31 August 12.30 (30 mins)
£120 (& Mirna's Lessons)
If you would like to book Zoom lessons, please speak to your teacher at the next lesson to fix the dates and number of lessons required and then email se22pianoschool@gmail.com no later than the 7th of July to inform us of the number of lessons so that we can add this to the next invoicing cycle. If you require lessons in-person then please select the number of sessions and dates required. Nb. Banking details will be different for Summer lessons.
Please note the revised fees for 2021/2022 lessons applies to all lessons from 24 July onwards: https://www.se22piano.co.uk/fees/