Music Scholarship Seminar – Come and ask any questions you have about the application process for state or private schools.
22 July 2014 at 6.15pm:
http://www.eastdulwichforum.co.uk/forum/read.php?29,1354445
---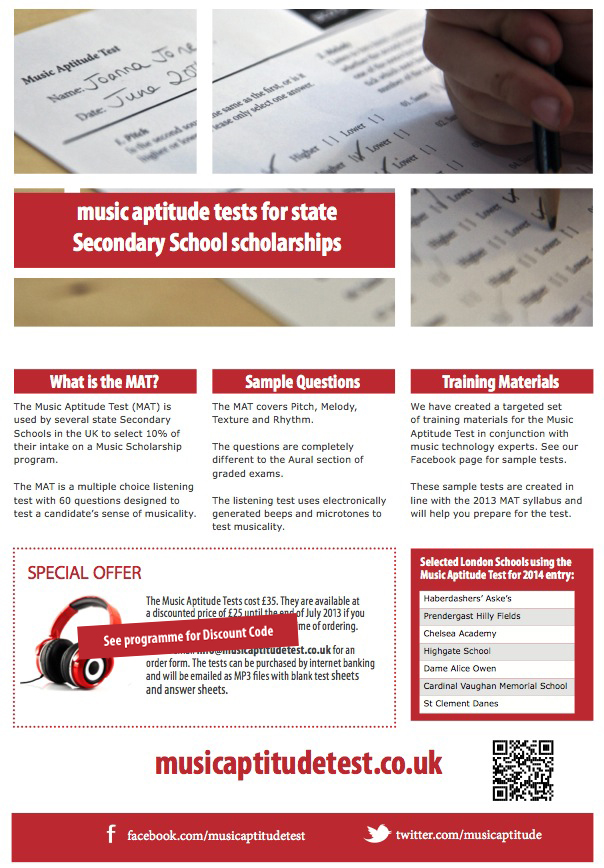 The Music Aptitude Test (MAT) is used by several state Secondary Schools in the UK to select 10% of their intake on a Music Scholarship program.
The MAT is a multiple choice listening test with 60 questions designed to test a candidate's sense of musicality.
The Music Aptitude Tests cost £12.99. We have now automated the MAT ordering system via Paypal. You will receive the files instantly. Click here to order.