Join us for an exciting day of workshops, presentations and discussion with fellow piano teachers on Sunday 27 September 2015 at The Warehouse in Waterloo.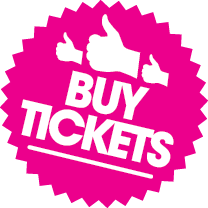 Workshops:
Yohondo: A presentation on the use of technology in piano lessons. Yohondofor iPad is the fun, bite size way to learn your piano pieces. For the classics and for the ABRSM piano exams.
Casio: Product Demonstration of the latest digital pianos. Teachers may acquire an instrument on a free loan for evaluation purposes. Sign up on the day with Casio.
Drusilla Redman presents a Posture Clinic with guidance on how to check your students' posture. Drusilla will also address the issue of Performance Anxiety and Tension.
Mark Polishook: Improvising for Classical Musicians based around pieces from the current ABRSM syllabus. Learn how to teach your pieces in a stimulating way by encouraging your students to improvise. Pieces will be provided in advance but feel free to bring your own choice of pieces too.
Piano Duets: Graeme Humphrey presents a wide range of exciting duet repertoire from fourhandsplus.com for novice and intermediate players. Evaluation copies of the duets will be sent out in advance for you to prepare (performing is optional!)
SoleMate Piano Footstool: Naomi O'Brien will be demoing her great new product and these will be on sale at a discounted rate for attendees on the day. SoleMate is a revolutionary footstool that helps children achieve the correct posture when playing the piano.
Please note lunch is not included but there are several nearby establishments or you may bring your own lunch. Tea and coffee is provided.