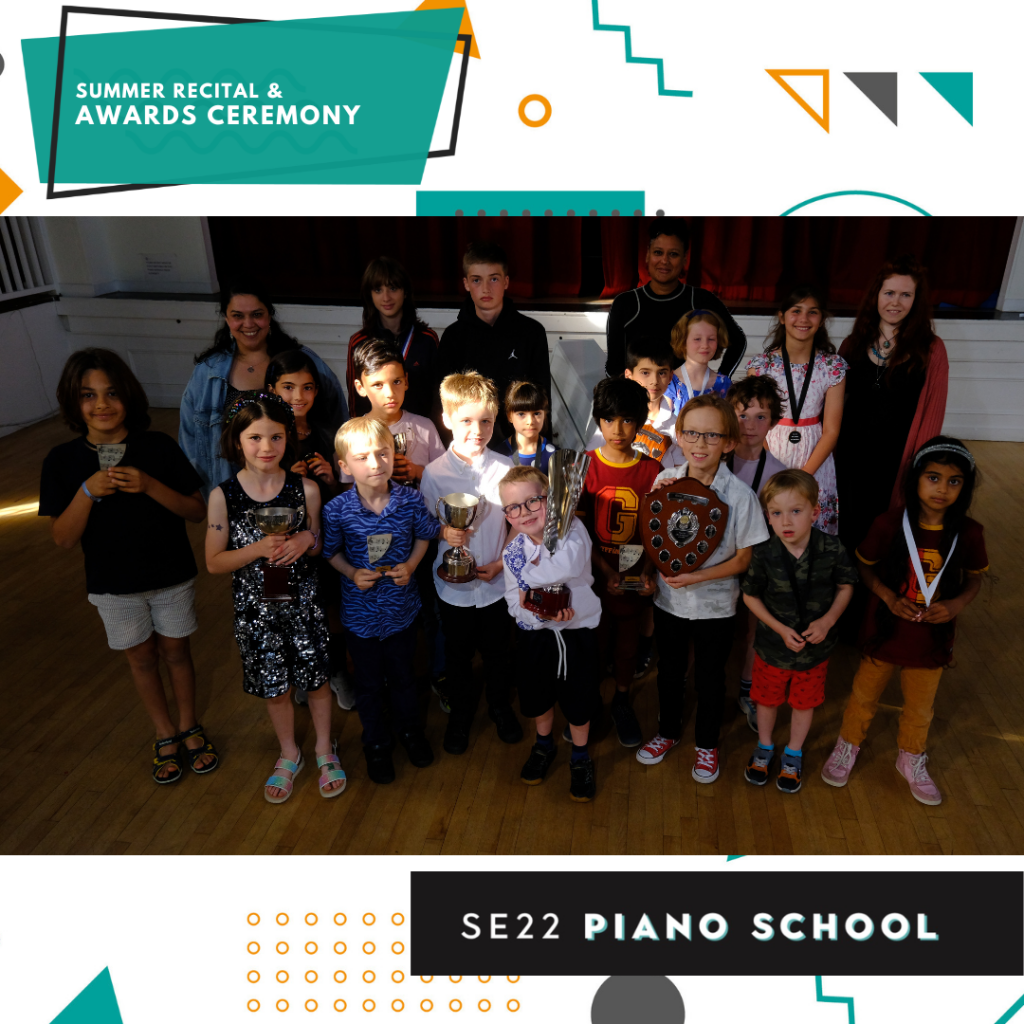 Sign up for the recital here: https://www.eventbrite.co.uk/e/rescheduled-annual-awards-ceremony-24-june-in-penge-tickets-545998796097
Venue: Penge Congregational Church, 172 High St, London SE20 7QS
Transport Information: 176, 197 bus stops or parking on nearby streets. Kent House station or Penge West (overground).
Doors at 4pm.
As the end of the year approaches, we want to remind you to reserve a spot for the most harmonious event of the season—the Piano School Awards Ceremony and End of Year Recital on 24 June.
Here's what you can look forward to:
Glittering Medals: Every performer will receive a gleaming medal as a token of their musical brilliance. It's a shining reminder of the magic you've created on the keys throughout the year.
Shh… It's a Secret: Our teachers have handpicked one or two outstanding students to receive a special trophy. These coveted awards honour the perseverance, passion, and extraordinary effort you've shown during your musical journey this year. Will you be one of the lucky ones?
Spectacular Performances: Prepare to be dazzled by breathtaking performances from fellow students. From classical masterpieces to contemporary melodies, our recital promises to take you on a captivating musical adventure. Some of our students may even be performing on other instruments too!
Cherished Memories: Capture the magical moments with your friends, family, and supportive piano pals as you perform on the venue's grand piano. You may even hear some pieces that you are inspired to learn. Don't forget to announce the name of your piece(s) before you play. You can even take a bow afterwards to get even more applause!
List of Participants (correct as of 19 June 11am, nb this list may not be updated again until nearer the concert).
Gabriel
Grace
William N
Andreea
Connie H
Isabelle
Azizan
Daisy
Diya
Anthony
Percy
Maya
Zac F
Orla
Aoife
Alexis
Winter
Jerry
Indira
Ava
Alfred
Lexi
Zachary A