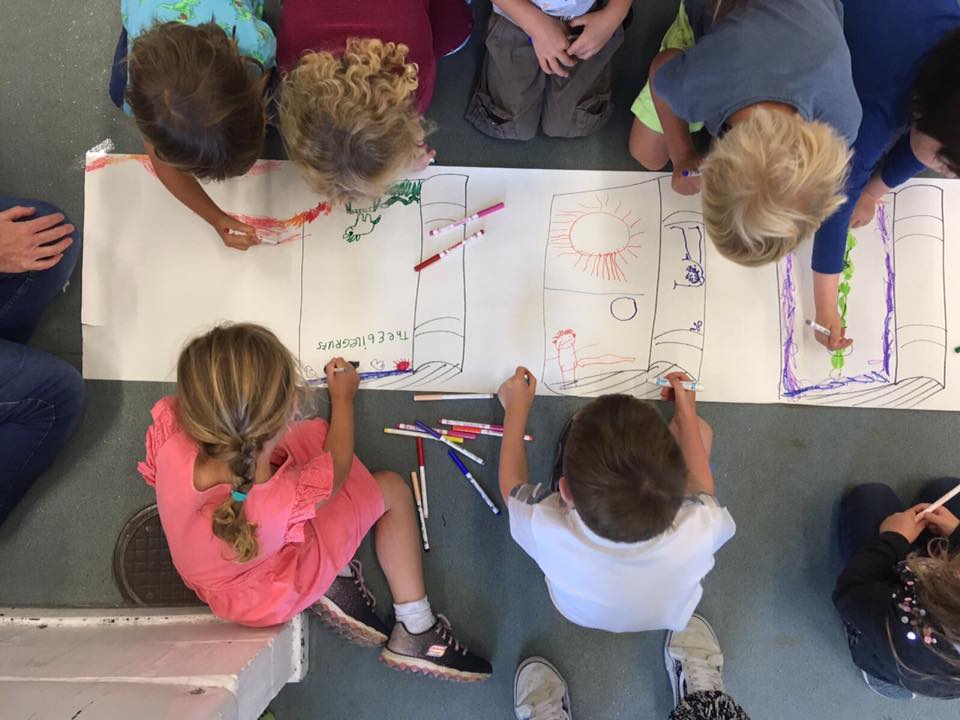 Help! It's nearly half-term and I've barely given a thought to holiday camps but here we are going into the penultimate week of this half-term so here are some top tips for local clubs in the Dulwich and Peckham area:
Mama.Codes and Scribeasy Workshop
Half term coding & creative writing workshops – Ages 3-8
Amanda from Scribeasy is a former SE22 Piano School parent so I'm delighted to recommend this collaboration with the excellent kids coding company Mama.Codes.
Dates: October 26 and November 2, drop-off
Venue: Edward Alleyn Club, 83-85 Burbage Road, SE24 9HD
Ages: 3-5 and 5-8 years
Times: Morning only, 9.30-11.45am, Full day, 9.30am-3pm
Details: Coding workshop in the morning, picnic (packed) lunch, creative writing workshop with Scribeasy.com in the afternoon.
Cost: Morning only – £25 per child, £20 for siblings, or if you bring a friend
Full day – £50 per child, £45 for siblings or if you bring a friend
Further info: No coding experience necessary, a tablet is helpful but not essential
Find Out More About Half-Term Clubs at Mama.Codes
Enter code MCSIBLING at checkout for discounted sibling price when booking more than one child. (Offer can only be applied for one sibling)
---
Nimble Arts Holiday Club in Forest Hill and East Dulwich

The fantastic and hugely popular Nimble Arts is running two holiday clubs in South-East London at Heber School and the Horniman School. My daughter has attended several of these holiday clubs over the years and the classes are hugely creative and the kids learn brilliant skills with a different theme each day. From going on a Viking Voyage, managing a Toy Factory, running the Nimble TV Studio, creating an Artist's Sketchbook, exploring a Dessert Island or joining Sleuth School, every day is an adventure into the imagination! The Nimble Arts team put a huge amount of planning and effort into each holiday club which ensures they have lots of happy kids returning time and time again to their clubs.
Find Out More About Half-Term Clubs at Nimble Arts
---
Dulwich Picture Gallery Holiday Clubs
One of my favourite places in Dulwich is the beautiful Picture Gallery in the heart of the Village. There are shorter holiday clubs catering for ages 6 to 12 from 24th to 27th October. As part of the popular Museums at Night event, the gallery is open from 6pm – 9.30pm on the 28th of October for ages 4 to 18 to enjoy the Tove Jansson exhibition after dark. Let the Freshwater Theatre Company take you on a theatrical journey, make your own fabric Moomin creatures and help create a mystical den inspired by Moominvalley!
Find Out More About Half-Term Clubs at Dulwich Picture Gallery