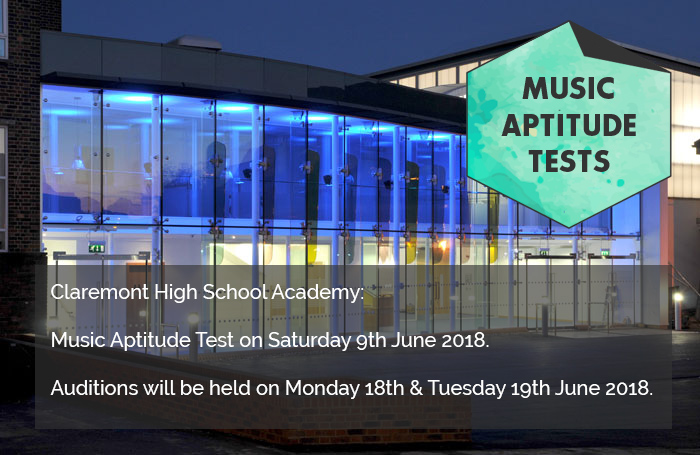 CLAREMONT HIGH SCHOOL ACADEMY
MUSIC APTITUDE TEST DATES FOR ENTRY IN SEPTEMBER 2019
10 percent of new intake places will be for students who have an aptitude in Music in September 2019.
Application forms must be received by Wednesday 23rd May 2018 and are available from the school website: www.claremont-high.org.uk.
The Claremont MAT tests & auditions take place much earlier than most other UK schools. Students will be asked to complete a Music Aptitude Test on Saturday 9th June 2018.
Auditions will be held on Monday 18th and Tuesday 19th June 2018 for students that successfully pass Round 1. You can download our training test materials to familiarise yourself with the style of tests you will hear on the day. We recommend working through these tests with your music teacher.