Category:
Special Visit Summer
Congratulations to Miranda on achieving a Distinction for Grade 2 harpsichord with the Victoria College of Music. Miranda studies with Lorraine Liyanage.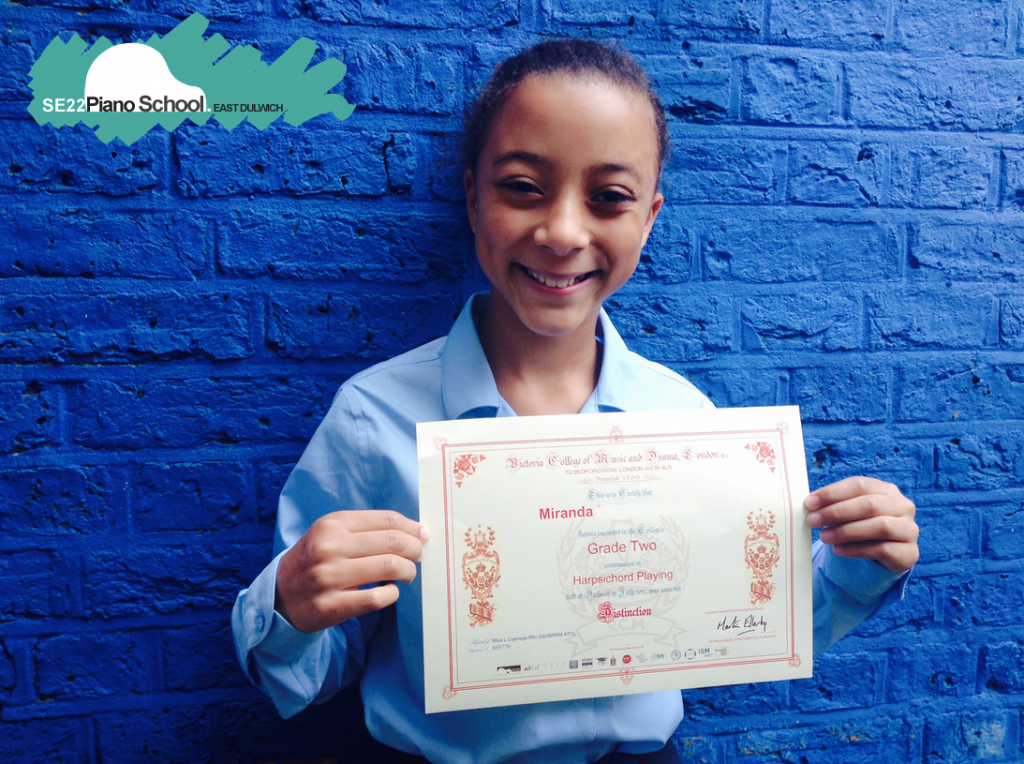 The following students are entered for ABRSM exams in the Summer session B.
Practical exams take place at St Pancras Chambers.
Theory exams take place at Dunraven School.
Practical Exam Entries:

Heather, Grade 5
Hannah, Grade 2
Theodore, Grade 1
Maggie-Anne, Grade 3
Isabella, Prep Test
Seth, Grade 3

Theory Exam Entries:

Safiya, Grade 2
Eseohe, Grade 1
Theodore, Grade 1
Madeleine, Grade 1
May, Grade 1