Alanna attended the Finchcocks Open Day for Young Pianists last Summer and played her Grade 8 pieces in the masterclasses. I asked Alanna to write a review of the event so that our students can find out more about the day: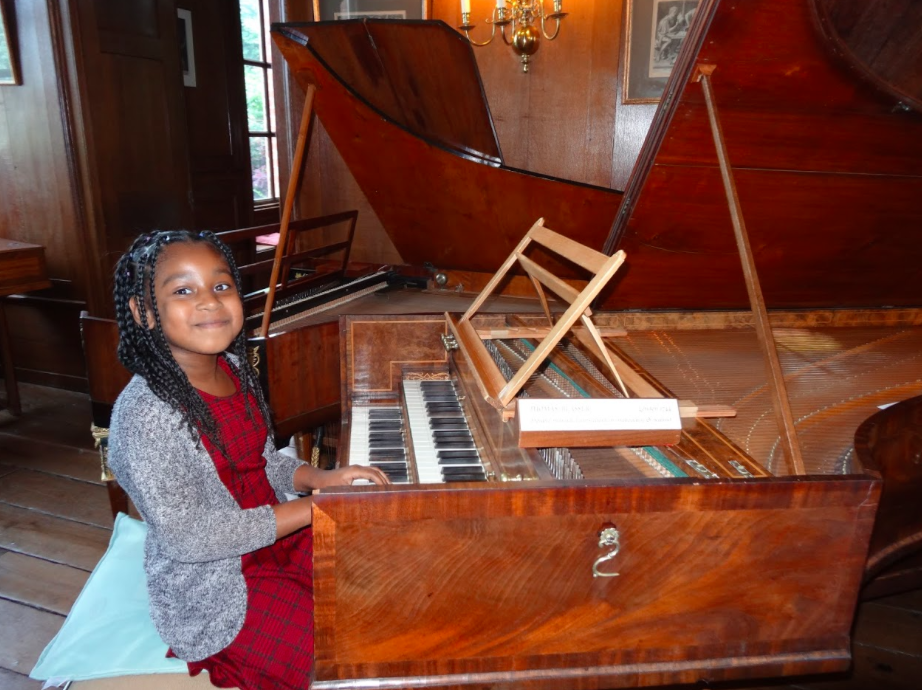 "I visited Finchcocks Musical Museum last summer for one of the open days. It was very exciting. The building is very grand and beautiful. There are so many different musical instruments like harpsichords and fortepianos there and some are very very old. We were allowed to walk around and look at the instruments and we could play most of them too.
It was amazing how different the instruments were from the different periods. I had only heard about some of the instruments from the internet so being able to see them and play them was nice.
I played one of my Mozart pieces called Rondo in D and I got to play it on a fortepiano like Mozart did. Being able to play my piece on one of the instruments Mozart would have used was really interesting. It felt funny playing the pedals with my knees and I got a bit confused because of the tuning of the fortepiano. The touch and dynamics of Mozart's instrument are also different from the modern piano and being able to play on the fortepiano really helped me understand how to change my playing on the modern piano so the piece would sound more like Mozart might have played it.
There was a man called Gary there who was really nice and he talked about the tuning of the instruments and he played the same piece on different instruments so that we could hear the changes in the sound of the different instruments. Gary explained it so well that I was able to talk about the changes in the keyboard instruments in my exam.
At the end Gary invited me to play my Mozart piece in the concert on a more modern piano and that was lots of fun."
Click below for ticket booking for the Open Day for Young Pianists, 17 October 2015:
http://www.finchcocks.co.uk/pages/concert.php?event=211