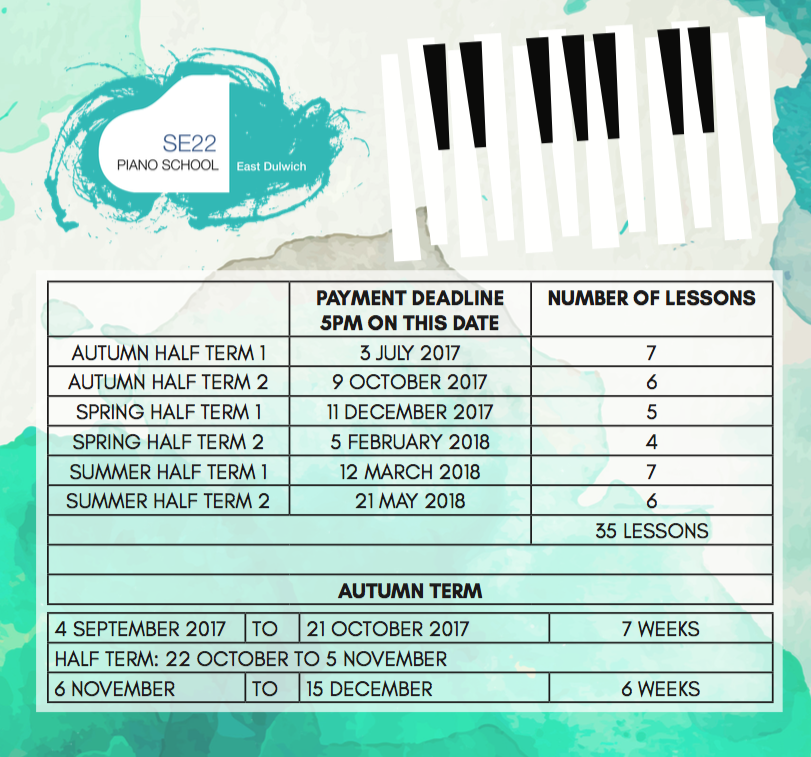 Dear Pianists
Please ensure you send any requests for changes to September lesson times no later than the 3rd of July. We cannot accommodate any requests for changes to lesson times after this date as we will close our offices for the Summer break and not re-open until term starts on Monday 4th September. Once term has started, we are unable to change your lesson time so do ensure that you keep your designated day and time for lessons clear in your diary. Your lesson time will remain the same for the rest of the 2017/2018 academic year.
Next Payment Date:
All payments must arrive in our account no later than 5pm on Monday 3rd of July. Payment is due for 7 lessons.
30 mins = £210
60 mins = £420
Term finishes on Saturday 15 July 2017.