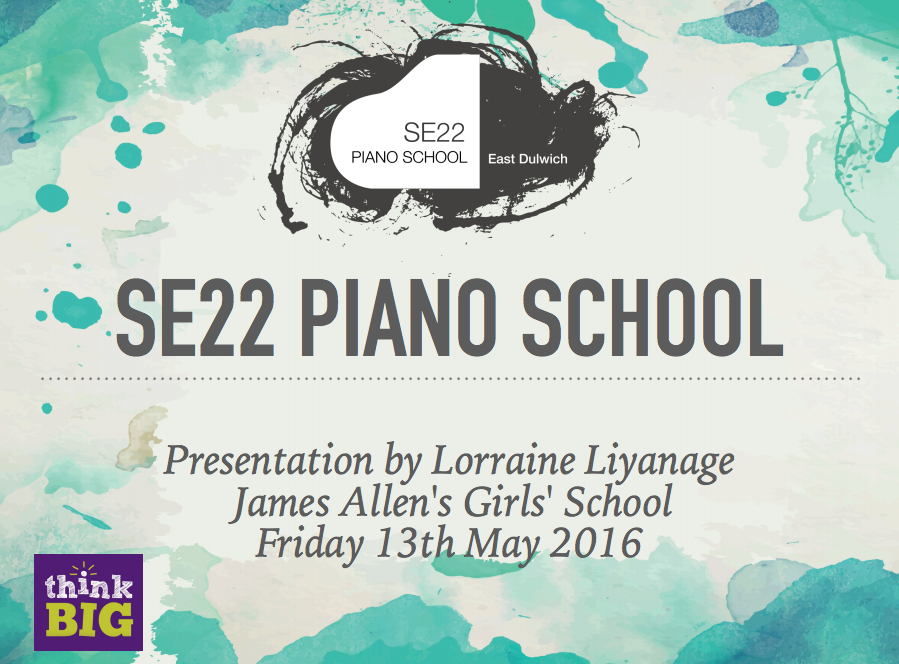 Think BIG is a voluntary project run by a local community of female business owners in and around SE22 South London. I was invited to take part in JAGS' 6th Form lecture programme aimed at giving year 13 girls information to help them explore life after school.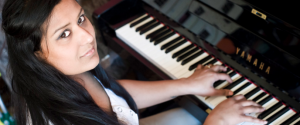 The theme was career resilience and adapting to future life changes, giving insight and inspiration in case 'Plan A', or even 'Plan B' doesn't go quite as expected. We showed them how as a strong individuals you can make the most of unexpected events and learn to take advantage of great opportunities out there if you go with them.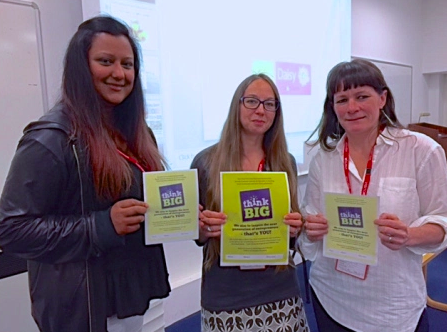 Myself and two local business owners, Claire Empson and Natasha Roe, talked about the challenges we faced, how we'd adapted when life threw some economic and personal changes our ways, and what had been the spark for us to set up our own very different businesses. We took the girls with us on our journeys from school to the present day, exposing some of the things that have gone right (and not so right) along the way! The overriding message was not to fear change but to look for the opportunities it offers.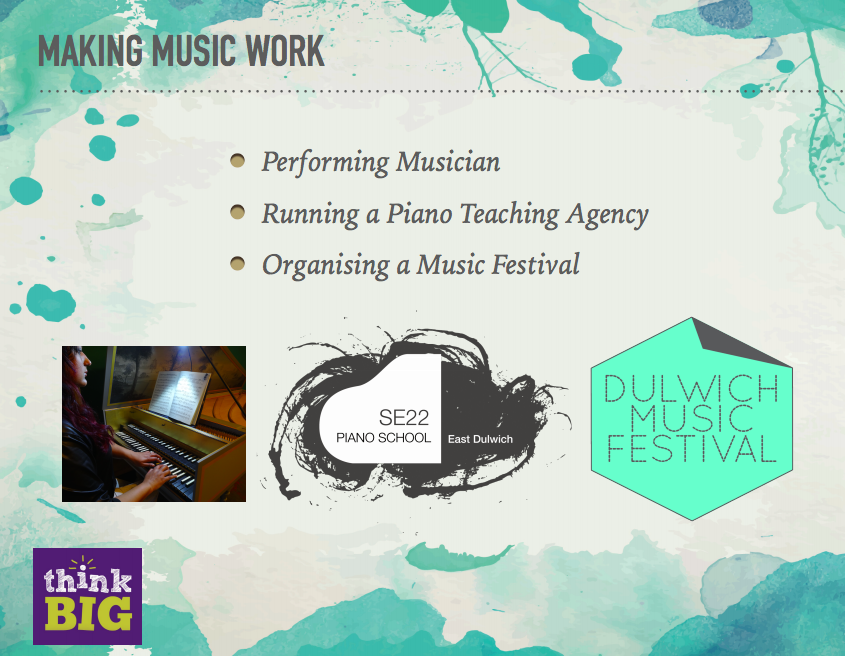 My presentation was entitled 'Making Music Work' and covered the varied careers that finally ended up in self-employment as a musician. I also discussed the different elements of my business which include running a piano teaching agency in East Dulwich; a busy Music Festival that takes place several times a year and also working as a solo musician. A working musician will usually have a career made up of many different roles in order to make ends meet!
Also participating in the presentation were Claire Empson of Daisylets&sales and Natasha Roe of Red Pencil. Claire is the founder of the ThinkBIG project.