Sunday 16 November, 3pm – 5pm
Horniman Museum and Gardens
Adjudicator:  Steven Devine
The Dulwich Piano Festival presents the Under 18s Harpsichord Competition for the first time at the Horniman Museum and Gardens in Forest Hill, South London. The Harpsichord Competition was first held in 2013 at Alleyn's School. With an increasing interest in the harpsichord, the festival organiser, Lorraine Liyanage, approached Mimi Waitzman, Deputy Keeper of Musical Instruments at the Museum to host a larger competition for 2014.
The aim of the competition is designed to bring relevance to the music that we play by performing it on the instrument for which it was written. Our adjudicator Steven Devine says "Collections of historical instruments like this are crucial to our understanding of music and by unlocking the secrets of the instruments, we gain a deeper understanding of the music written for them."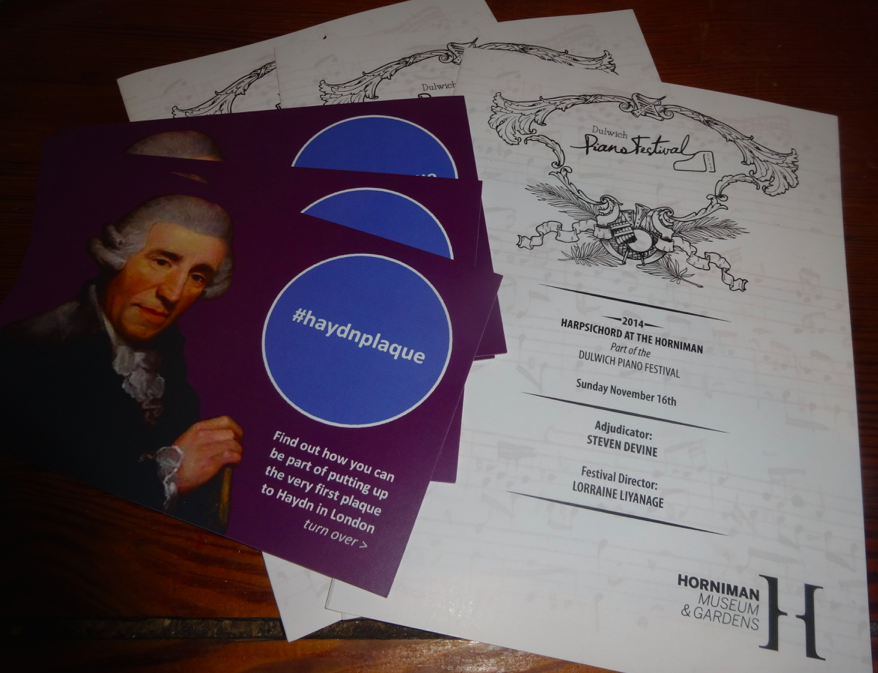 Our harpsichordists will perform on the museum's magnificent 1772 Kirckman harpsichord.
There are two classes:
Juniors – Grades 1 to 4
Seniors – Grades 5+
Entry is free for audience members – please note that seating is very limited and priority will be given to performers.
Steven Devine will perform a short recital of music by Handel.