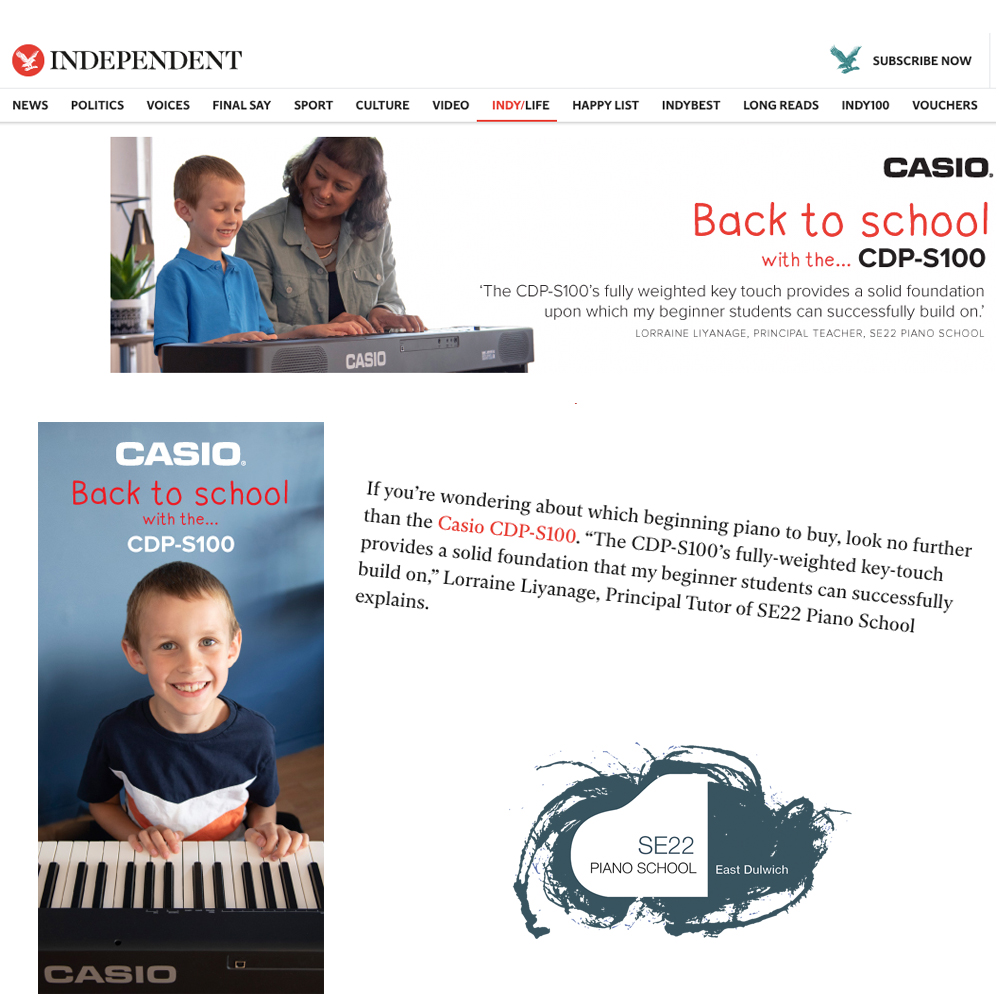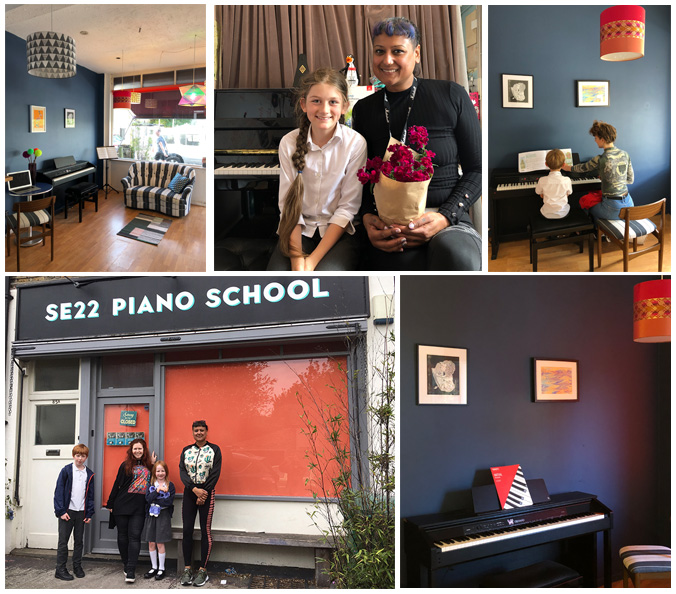 View our latest vacancies for new students of all ages.
Spring Half-Term 1:
Monday 6 January to Saturday 15 February (6 weeks)
Spring Half-Term 1:
Monday 24 February to Saturday 4 April (6 weeks)
---
Latest News:
22.01.2020 ~ New dates released for Music Aptitude Test training for 2021 Secondary State School Admissions [Book Now]
02.09.2019 ~ We are now enrolling new students of all ages to start piano and singing lessons in the new year. Email us to find out available times or check our Vacancies page.
25.09.2019 ~ Our piano studio is featured in an article in The Independent about choosing the right digital piano. "Boost musical productivity and brain power as the new school year begins with one of these Casio musical instruments. Photos taken at the SE22 Piano School in East Dulwich featuring one of Lorraine's students.
[Read Article]
02.09.2019 ~ Term starts today! As well as the weekly piano lessons, we're taking bookings for local musicians to start preparing for the upcoming music scholarship auditions.
[Click here for more info.]
18.08.2019 ~ Music Aptitude Test & Music Scholarship training available throughout August and September for students applying to local schools such as Kingsdale, Habs and Prendergast as well as other London schools. Click on the link to book a session. Open to all musicians, not just SE22 Piano School students.
28.07.2019 ~ We recommend the Casio CDP-S100 digital piano for beginner and intermediate pianists.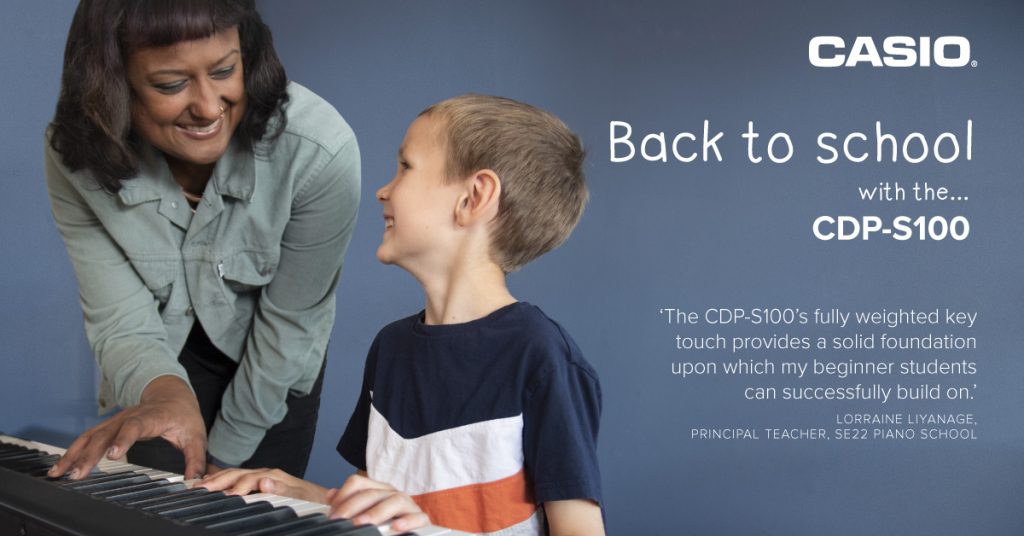 19.05.2019 ~ Congratulations to Scarlett on an impressive 96/100 for her first Trinity Initial piano exam.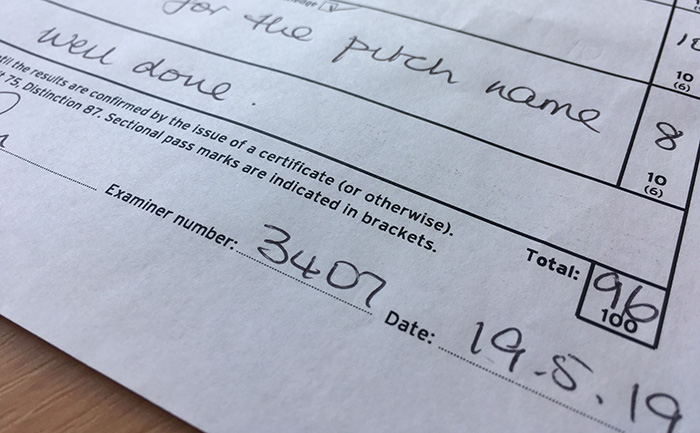 17.09.2019 ~ Download training tests to help familiarise you with the Music Aptitude Tests used by schools such as Haberdasher's, Prendergast, Dame Alice Owen, Coopers Coborn and many others!
[Download Training Materials]