Lou Smith writes:
I am a local artist and dad of 4 offering creative parties for children at my shop at 85 Pellatt Road in East Dulwich. I have been established for over 6 years and hosted well over 200 parties, which I am always striving to improve and add value to. (Still the same price as when I started!)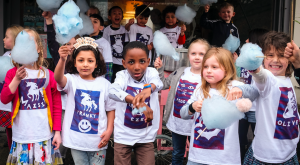 It is a delight to regularly see children wearing their amazing T-Shirt creations when I'm out and about in ED and beyond. Many families return a second time for a sibling's party or just to do it again themselves.
We have been lucky enough to accrue scores of great reviews on The East Dulwich Forum, which continues to be our biggest single source of enquiry.
I hold an Enhanced DBS certificate. See website for further details or get in touch to discuss how I can help you create a fantastic party for your child.
https://capturedontherye.com shop@capturedontherye.co.uk
07940 401 983