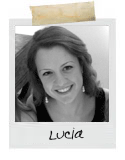 Lucia Brighenti is available for home visits on Saturdays afternoons in SE15, SE21, SE22, SE23 and SE24.
Lucia has cultivated her passion for music from a very early age. Starting off her studies focusing on solo playing, she has developed and explored her love for playing with other people, both in chamber music and accompanying singers, forming a regular duo with the Spanish cellist Irene Ortega Albaladejo and collaborating regularly with other musicians.
Lucia graduated with honours from the Conservatorio statale "O.Respighi" in Latina (Italy) and has recently completed a Master of Arts in Piano Accompaniment at the Royal Academy of Music, London, with Michael Dussek and Carole Presland.