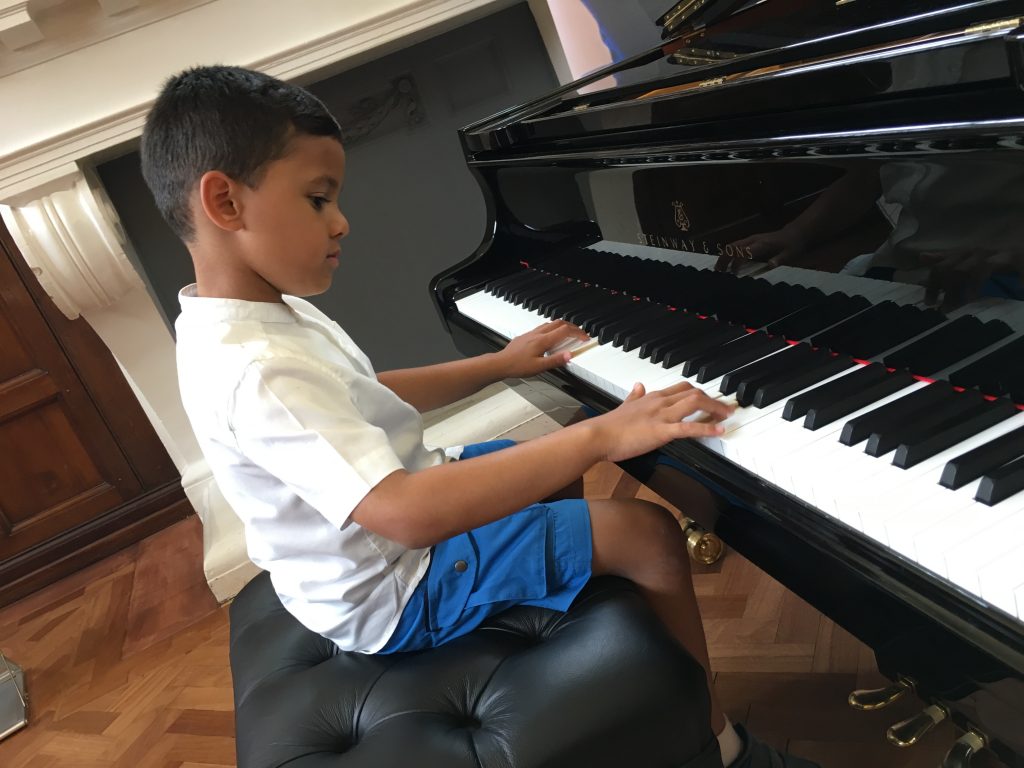 Many of our students at the SE22 Piano School are aiming to join secondary school on a Music Scholarship or Music Aptitude place to schools in the East Dulwich area such as Kingsdale Foundation School and Haberdasher's Askes'. This article briefly covers the level of attainment required by state secondary schools in the UK and contains information that is relevant to the general music scholarship process.
The piano and violin are the most popular instruments offered by scholarship students and most will be around Grade 5 or higher at the time of audition. Music theory grades are useful too, particularly as music scholars will sit GCSE Music which requires theory knowledge at Grade 5 level. You do not need to submit your exam marks at the time of applying but you may be asked about this at the audition.
Scholarship musicians are expected to perform regularly so the more performance experience you have, the better. We hold termly performance opportunities for our students to help you become confident with performing in public and to cope with nerves that you will face on the audition day. See our Events page to sign up for an upcoming performance opportunity.
A second instrument is highly recommended. If your first instrument is piano, you would be well-advised to have a reasonable degree of proficiency on a second instrument that will allow you to take part in orchestras and bands. A very good second instrument option is singing. Most secondary schools have thriving choirs and fantastic opportunities for singers.
Pick an obscure second instrument! Students learning the trombone, bassoon, double bass or harp, just to name a few, will have a greater chance of standing out at the audition as there may not be other musicians offering the same instrument. This is one instance where you could still get the scholarship at a much lower grade, say Grade 2 or 3 playing level.
If the first round of the auditions comprises a Music Aptitude Test, do make sure you have practised for this beforehand. Also practice the online aural tests that you do at home as part of your piano exam preparation. See our digital downloads for more information. You can book a 1-to-1 lesson here:
https://www.eventbrite.co.uk/o/se22-piano-school-16475016451
Don't go into the audition clutching your graded exam book – everyone else will have the same idea, but only a few musicians will take the time to select an audition piece that they know and love and that will make them stand out from the crowd. Some pieces our students have played at recent auditions are found below. Nb. the YouTube performers are not our students.